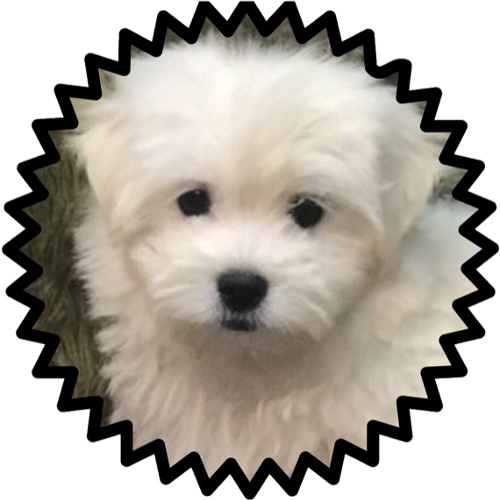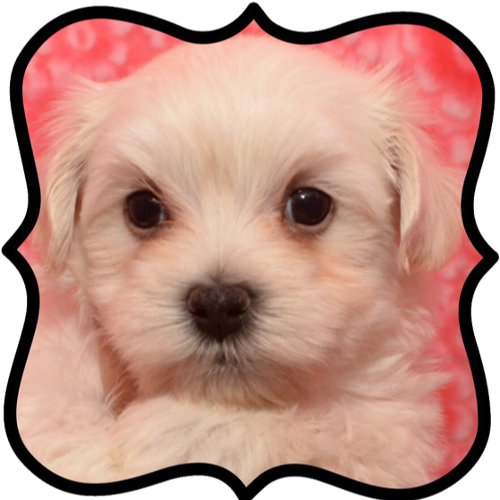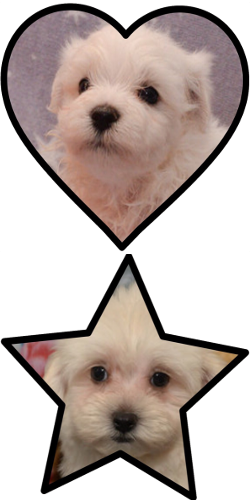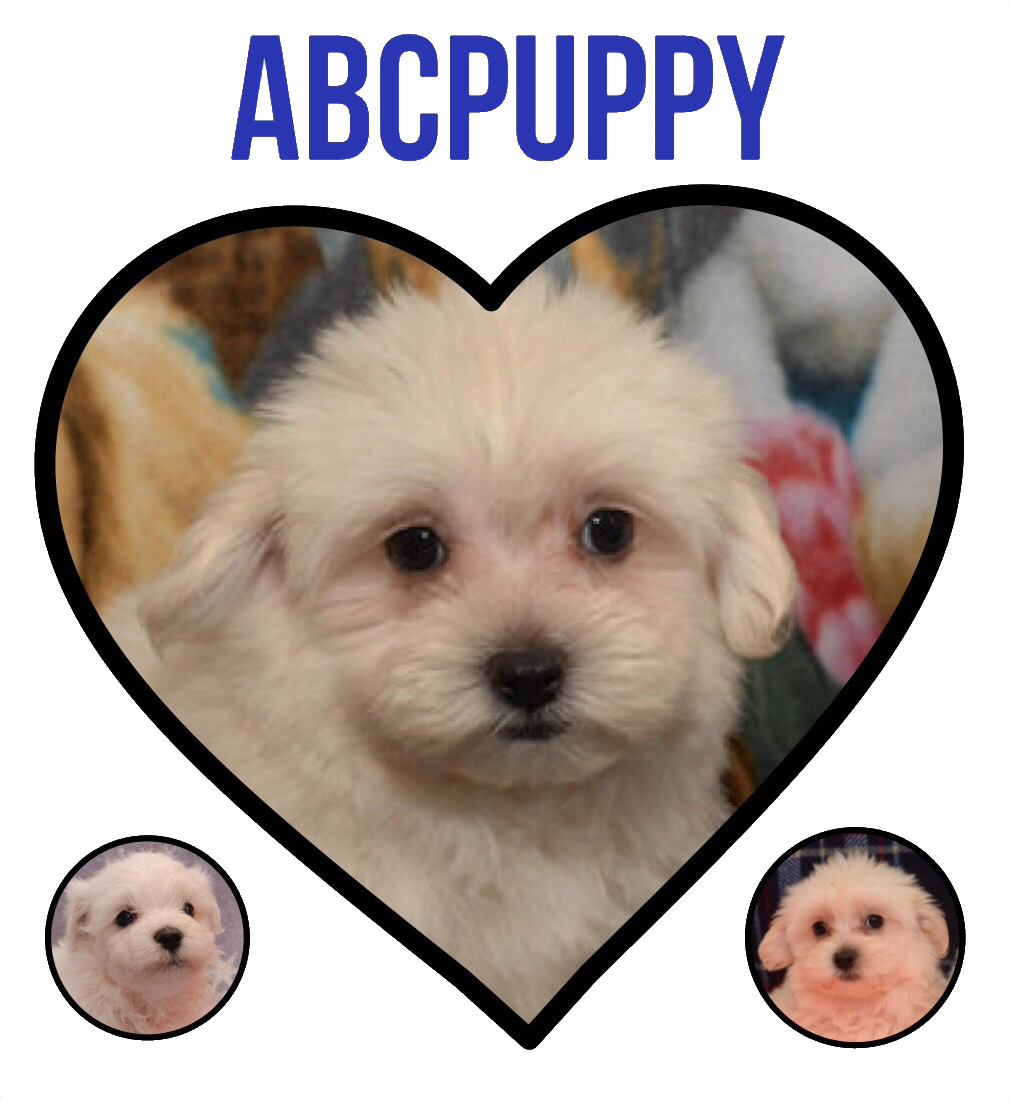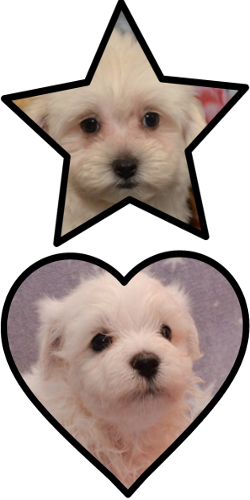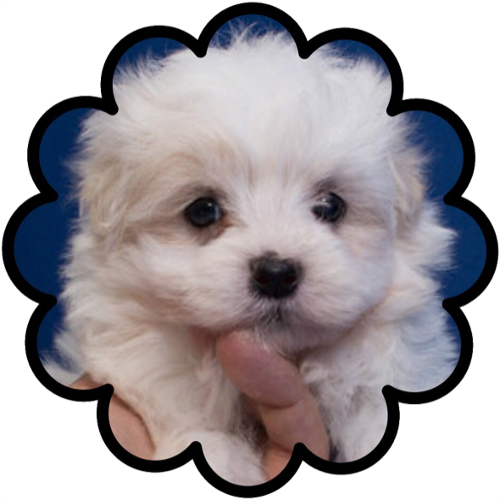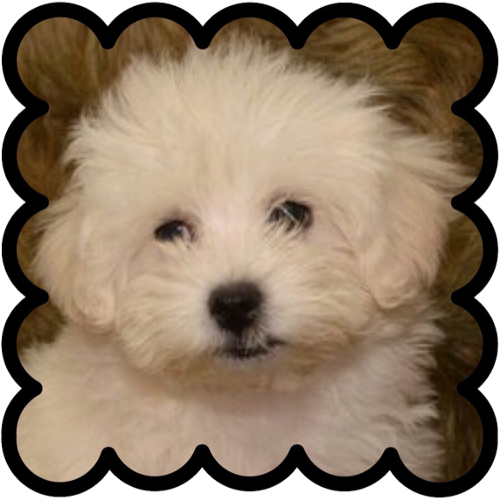 Delivery into Houston Texas on Friday. 12/14/18 and Into Las Vegas on 12/21/2018
Please read before buying a puppy
First of all, thank you for considering to adopt a puppy from ABCpuppy
Puppies can be purchased for many reasons like Christmas presents, Birthdays, anniversaries, Valentines day or simply to surprise someone you love. We are always committed to provide the same quality service and experience however there are a few things you need to consider.
Please read our Warranty page, and Delivery page BEFORE buying from us.

ONLY the credit card holder can pick up the puppy, if you need to have a different consignee then you need to use our pickup release form. Make sure to include a valid DL or ID.

If your address doesn't match with the destination, we will require a government issued ID or Driver license.

Delays happen. You are adopting a puppy, a live animal not an electronic or an item. We rely on their good health, our vet's decision/opinion and the airlines service to provide a good service and on busy times delays may happen, please be reasonable with that possibility and be willing to help and understand if there are delivery times and dates changes. Puppies can get sick, yes, they are like children and we WILL delay the shipping date if our vet believes that it is safer to ship 1 week or 2 weeks later, if you are a real puppy lover, you will be more than happy to wait for your puppy on the delayed shipping/release date. We know how important some seasons are like Christmas, birthdays, etc but the health of our puppies are as important as our traditions. I am sure you would cancel your vacations if your children had a terrible cold or the FLU. We may delay the shipping date if we need to treat for parasites after the fecal results. Please do not get a puppy IF an specific date's present is more important than the puppy and it's health. We need puppy/dog lovers not gift givers. Gift givers will focus on the date, puppy lovers will focus on the puppy. The whole puppy idea bring excitement to all family members but keep mind that they are living creatures.

If a puppy is found unfit for sale due to a life threatening condition or disease at the time we have a check up (parasites are not categorized here since they are easily treated), we will give you the option to get another available puppy, give you credit (so you can wait for the right puppy from our site) or simply refund your money however no refunds will be available if the shipping date needs to be delayed for one or 2 weeks.

Please act and think responsibly when adopting a puppy. Puppies require patience, love and dedication, make sure they won't be one of the toys your kids will get bored at after a week or two. Puppies are a 10-15 years commitment.

Communication is the key to a good understanding, please contact Cristian at 956-332-2676 anytime if you experience problems, emails are better assisted as I can link your email to your puppy ID and situation.
WHICH PUPPY SHOULD I BUY?
Consider the following before buying a puppy
AT WHAT AGE IS IDEAL TO GET A PUPPY?
Based on on veterinarians opinions...
All puppies are great to bring home after 8 weeks old of age. They older they are, the more vaccinations they had.
WHAT SIZE OF DOG SHOULD I GET FOR MY FAMILY?
If you have children, elder people or bigger animals in your house, then we recommend one of our biggest puppies.
Our listings show parents sizes as reference.
Thousands of small dogs or puppies are either killed by accident or seriously injured with the way they are handled, dropped or just a sudden move can hurt them badly
SHOULD I GET A MALE OR FEMALE?
Males and females, if spayed or neutered at the proper age, will be both excellent pets.
What puppy food are you using?
We are currently using Science diet healthy development, small bites.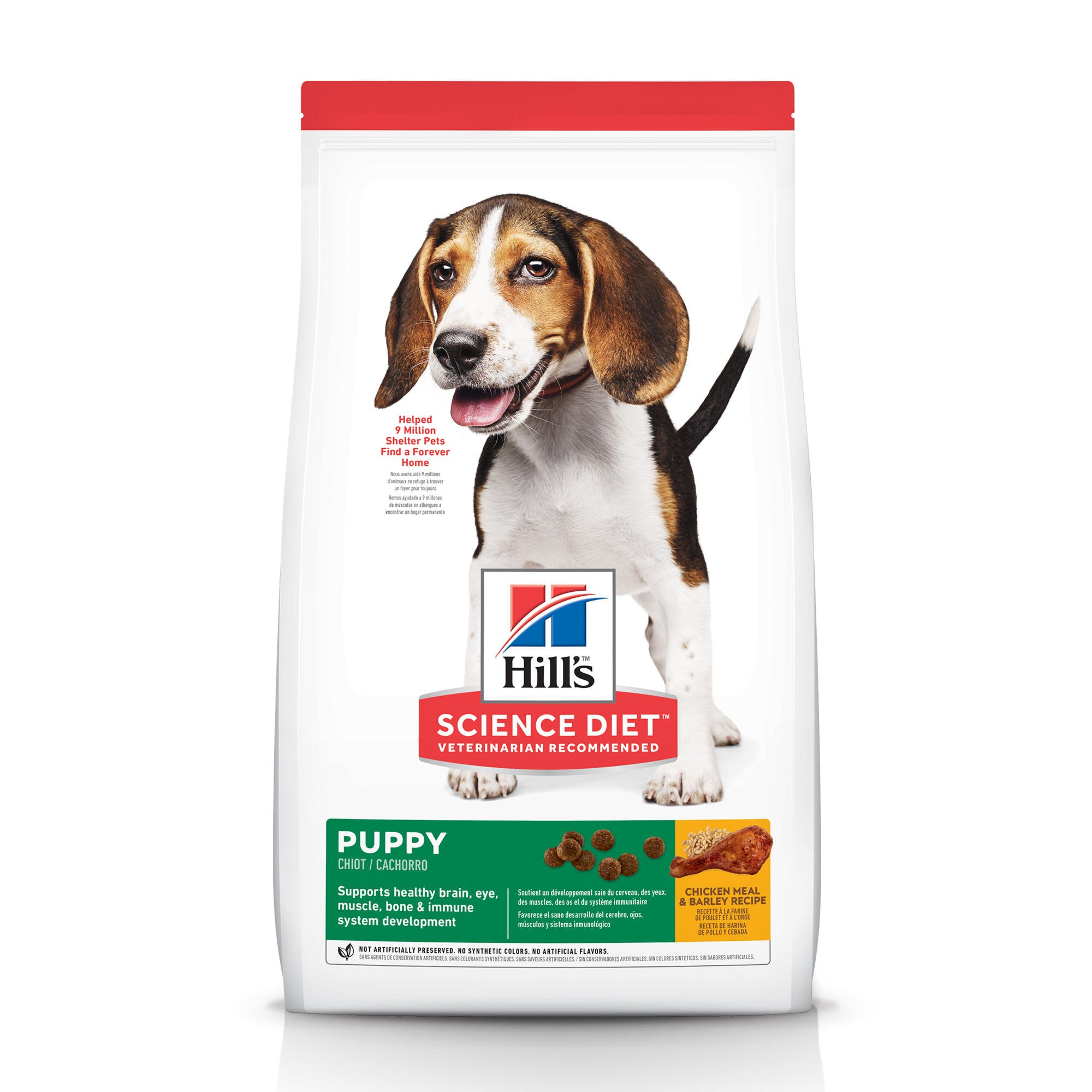 What's included with my puppy purchase?
All puppies include the following
Health guarantee for up to 3 years.
Current vaccinations and dewormings (health records provided)
A microchip already inserted, you will need to register the microchip numbers for extra $20 more less. (Details about the microchip are on the same vaccination records).
Crate and health certificate are included if you are having your puppy shipped by plane.
Have you ever had any complaints?
Who hasn't, even Sears and Walmart with their wonderful customer service have complaints.
The only 2 legit complaints we noticed were about scabies and adult size. Years ago we had issues with some breeders we were working with, but thanks to our customer's feedbacks we blocked those breeders and helped our customers with some compensation. If you have any problems with any of our puppies please let us know, we want to ensure you have a pleasant experience with us and if for any reasons there is a problem, we will do as much as we can to help you.
Be careful with fake reviews on the web, there are breeders who attack each others making up false stories to discredit reputable websites like us. We have lots of real testimonials and all our customers have the ability to contact us directly to resolve any issues.
Are your puppies potty trained? House broken?
We can't potty train nor guarantee it for the following reasons:
* Since we will focus mostly on their health and good nutrition, our work is based on disease controlled environments, therefore we don't promise any kind of training at all.
* Since we work with many puppies at a time, we are unable to potty train all of them. We treat them like babies on a crib, constantly clean all the time.
* Our priority is their health, so we avoid exposing them to the grass or floors which can have contagious diseases (which can be easily brought on our shoe soles after going to a vet, or pet supplies).
We have more than 10 years of experience and work very hard to sell healthy puppies, this is why we rather sacrify any trainings, however since you will focus on only one puppy, will be a lot easier for you to pottytrain.
95% of our customers are very happy with their puppies ability to potty train and probably 5 to 10 percent may have a little more difficulty on this issue which can be solved by using a different method with consistency.
Are your puppies well socialized with other dogs and children?
Only within the family members, a knowledgeable breeder with lots of experience will never want to expose very young puppies to anything that can transmit a disease unless such puppy is advanced on vaccinations.
Can you take a picture next to an item or with my name on it
Sorry we can't do that, we can only take photos once every 7-10 days when they are scheduled but due to the nature of our business we can't take customized photos to the hundreds of requests we receive every month. However you are more than welcomed to see our credientials on our home page to verify how real and reliable we are.
Can you take more pictures of a puppy for me?
New pictures are taken every 2 weeks and we can only take new pics if at least 10 days has passed since the last set of shots. We have implemented this rule to avoid massive requests for new pictures.
We might be able to help a little by reducing the warranty period. If you are willing to sacrifice this benefit for a lower price then let us know. Not all puppies can be negotiated but asking never hurts anyone. Also, don't expect a huge discount.
Don't be afraid make a reasonable offer, we might work something out.
Visit our available puppies page and select one of the puppies.
Use the "adopt now" button and follow instructions. If you would like to leave a deposit only, visit our payment page.
You will receive 2 emails within 48 hours, one has the flight information and the other email has the health guarantee.
At the time of delivery, follow instructions provided by email, you will be allowed to pick up the puppy by showing your ID and confirmation number. For more information, visit our delivery page.
Take the puppy to your vet for a follow up check up.
Post your testimonial using this link http://abcpuppy.com/testimonials/new
Request a Paypal invoice by email
Click on the link provided by email
If you have a Paypal Account, log in, otherwise select the next option called "Don't have a Paypal account?
Select the option "bill me later"
Fill out all required fields and if approved, you will be allowed to pay using this new service.
Only males are hampers.
FALSE... Males and females can be hampers especially if they are not spayed or neutered. Humping is not a sexual behavior, it is a dominance behavior and can be prevented by spaying or neutering your dog before the age of 6 months.

Depigmentation on their nose is sign of illness.
FALSE... Many puppies are born with partially black/pink nose and eventually most of it will turn either black or brown.

Only males mark territory.
FALSE... Unfixed Males and females will mark territory to show dominance when they feel unsecured. Unfixed Males pick up their leg to urinate. Unfixed females will have their period every 5-8 months. Unless you are planning to breed them you should have them fixed.

First generation mixed breeds are healthier than second generations.
FALSE... Both will be healthy as long as the parents are not related. In fact, the more far away you go from a pure breed the best chances to get rid of the bad genes and come up with a genetically healthier dog. Purebred dogs were initially created by mixing some breeds to come out with a cute look, treats and behavior. In order to keep these line and standards, they did a lot of inbreeding which was another type of cloning. (Click here to learn about pros and cons of inbreeding).
As long as there is no inbreeding in practice, your 1st generation, 2nd generation or multigeneration designer breeds will always have better chances to be healthier than pure dogs.

Only first generation designer breeds are hypoallergenic.
FALSE... regardless of their generations. A puppy will always be hypoallergenic if both parents are hypoallergenic, this is common sense.
Are you breeders or you sell for others?
We do both,
You can also see "The parents" page to see our adults.
We also sell for other families who have 4 or less breeding dogs.
Why are some puppies more expensive than others?
There are many reasons why a puppy could be cheaper than others, here is a hint.
Their breed, adult size, actual size, actual colors, age (if a puppy hasn't sold for a while, we will reduce it's price to help him/her get sold, don't ask why a puppy hasn't sold for a while, there is no way to know the answer).
NOTE: We DO NOT sell unhealthy puppies, period. Please DO NOT assume that a cheaper puppy is unhealthier, uglier or unworthier than the rest.
Yes, our website is secure. All payment pages start with https:// (unlike regular websites that start with http://).
Can I come and see the puppies before I pay for it?
Yes, there is a $10 fee which will be credited if a puppy is purchased.
This fee does not reserve, hold or secure a puppy and they can be sold to someone else UNLESS you leave a non-refundable deposit
For visit information refer to our "appointment's page".
Why do you give them ID numbers instead of names?
For many reasons.
For organizational purposes since this is the best way to recognize a puppy.
To avoid name conflicts, If we use the names given by each breeder, you will see the same name several times on different puppies.
This is the first thing you will change If you don't like the name so in most cases naming a puppy will not serve any purpose.
NOTE: Naming a puppy is so easy, simply use a treat when renaming a puppy and within a week or less your puppy will respond to his/her new name.
Do you have any breeders in my state and city?
No sorry, due to the fact that all breeders must go through some requirements they all have to be from our area.
What do I need to pick up the puppy at the airport
You will need your ID and either the waybill numbers, confirmation numbers or booking numbers (whichever has been provided to you) these will be sent by email 24 hours prior to delivery date and sometimes after the puppy has been dropped off at the airport.
I paid for the puppy, can I let someone else pick up the dog for me?
Can I get a puppy shipped at 6 weeks old?
They have to be 8 weeks or older to be released. We usually release our puppies at the age of 9 weeks old and the release date may be subject to be delayed if we feel that it is safer for the puppy.

First of all, the names "teacups, mini tiny, micro mi tiny toy, mini toys, or tiny toys" are just nick names given by buyers or breeders and they are not official names to identify their breed's size.
We don't intentionally sell teacup puppies because...
They are harder to produce as the mother can only have 1-3 puppies at a time
They are harder to ship since they are prone to hypoglycemia due to stress.
They are difficult to keep alive if they get sick since their immune system is usually weaker than a normal size dog.
A dog is not supposed to be that small.
They requires to be 3 months of age before they can be released (which adds more maintenance expenses) and therefore are way more expensive.
Some of the ones we sell can be the runt of the litter and may grow smaller than expected, there will be a significant difference in price though.
What are the benefits of spaying and neutering our dogs?
MALES
Eliminates risk for testicular and prostate cancer (prostatitis)
Reduces risk of perianal tumors
Reduces roaming and fighting
Reduces spraying or marking
Eliminates unwanted liters
Makes training easier
80% of all bites are from intact dogs
FEMALES
Eliminates risk of ovarian and uterine cancer
Eliminates unwanted pregnencies
Eliminates chance of breat cancer
Reduces hormonal changes
Will not go into heat, eliminating bleeding
Spay or neutering DOES NOT Cause laziness OR hyperactivity, doesn't reduce their instinct to protect their family and home, doesn't cause immature behaviors or delays maturity, does not alter personality in any manner.
First of all, here is a list of things you will need to consider...

BEFORE YOU GET THE PUPPY
A wire crate or a playpen.

A bed.

Some wewe pads.

Puppy food (Ask what type if you would like to continue with the same food).

Bowls.
AFTER YOU GET THE PUPPY
Leash / Collar.

Additional shots (Bring the records to your vet and he will tell you what else is needed and how often).

Yearly booster vaccinations for rabies and other diseases.

Grooming (This could be from 1 to 3 times a year, depending on your specific needs).

Puppies/dogs need to be brushed every other day to avoid matting.

Can be bathed from 1 to 3 times a week. Get a dog/puppy shampoo from any pet store.

Need to be nail clipped every month more less.

Dental cleaning once every 2 to 8 years (it depends on the food, water and care provided).

Spayed or neutered at 4-6 months of age.

Monthly treatments for flea/ticks, heart worm & intestinal parasites (These last two come together, depending on the brand).
Taking care of a puppy is very easy.
Puppy-proof your home. If your pal is right this second chewing the wires of your computer, you've got a problem. Pups are biologically predisposed to munch on anything and everything to help them cut their teeth. That includes wires and all sorts of other dangerous stuff. Hide or put away anything you would not want a toddler eating or pulling. Survey the area when you're done on hands and knees (his eye level) to make sure you've done a good job.
Introduce your family slowly. Do not spring your new pup on the extended clan at Cousin Heddy's bat mitzvah four hours after you picked up your pooch from the breeder. Instead, let him adjust to your normal routine for a couple weeks then gradually make the rounds. In fact, you're better off taking things slowly at home, too. Keep him in one room for a day or two before giving him a grand tour of the house. Resident pets should make short "visits" to his kennel for a couple of days to sniff him out before you allow them to play together. Don't worry; there will be plenty of time to take family photos later.
Don't feed him human food. buy a good quality puppy food which is specially formulated based on your puppy's weight and nutritional needs that includes a perfect balance of protein, carbs and, yes, even antioxidants.
Housetrain him properly. Cleaning up after a puppy that has piddled is one thing, having to muck up your own living room regularly for the next 12 years is another. Take the time early on to housebreak him in an appropriate fashion. This requires discipline on your part—just about every hour. Don't forget to reward him when he does his business in the right place. Even if it is 3 a.m., you want to encourage that he did the right thing by waking you up.
Socialize him. You cannot tolerate a pet that nips at your nanny. She will quit, and then you will have to stay home with both the kids and the dog. Take time now to regularly go to the park for play dates so that your pup has the opportunity to meet and greet many different types of individuals—human and canine alike.
Teach him to be obedient. You'll enjoy your pup much more if he's not driving you mad with his barking/jumping/begging. Spend time each day giving him lessons on how to be quiet, come, sit, stay, etc.
Get her/her fixed. Unless you honestly want to become a breeder.
Exercise him.

Depending on their breed, puppies need a decent amount of exercise to stay in good physical and mental health. Start your day early with an extra-long walk then wind down at night with a stroll around the block, leash in hand. He'll blow through energy that might otherwise be destined for your new couch pillows, and you'll be able to save money by cancelling your gym membership.

Make time to play with him. Puppies are hugely social pack animals and need your undivided attention for some time each day. Relax with your pet by throwing a ball, teaching him a new trick or cuddling in bed with him. Studies have shown that developing relationships with pets relieves stress thus leading to improved human health. Besides, you can clean out your closet another day.
Now go outside and let him do his business. Don't forget the treats.
General information about diseases on puppies / dogs

Most diseases are acquired by direct or indirect contact, so please avoid exposing your puppy to the public until he/she gets all the shots

We will use the term "fully vaccinated" when a puppy has received a total of 4 vaccinations "for Parvo and Distemper virus" which are given every 2-4 weeks and the last vaccination was give at the age of 16 weeks.
Please be careful and follow these instructions or tips that will help you keep your puppy healthy. There are two deadly contagious diseases which are spread all over the world and you need to be careful while the puppy is not fully vaccinated.

Canine Parvovirus.

Is a deadly disease that can be found in the environment in almost every country of the world. It is transmitted directly or indirectly and It can live for 2 years on the grass.

Directly transmission: When a sick puppy/dog infects another directly through saliva or feces.

Indirectly: If you steeped, touched, or were in direct or non-direct contact to an infected area, you can bring it home on your shoes soles, car tires, clothes (if you carried a sick puppy) door knobs and money can also transmit it, etc, etc.
Parvo is not an airborne virus, a combination of 4 oz of bleach (I would use 5 oz at least) to a gallon of water will be a good concentration to kill the virus. Hand sanitizing DOES NOT kill parvo virus.

Canine Distemper.

This is one of the most deadliest viruses on dogs, because it is airborne, it is highly contagious. It can be transmitted through urine, saliva, fluids, feces, etc. if a puppy is infected, it has been known to infect others just by breathing the virus out but it is more common to infect thought sneezing and coughing. Symptoms can be runny eyes, runny nose, coughing, sneezing, hard paws, rash on the belly, diarrhea and eventually seizures, twitching and other neurological problems may occur. Survival rates are low, around 10% only.

Recommendations to avoid diseases.

Don't take your puppy to public parks, pet stores, groomers, etc.

When you go to the vet, go as early as possible, most clinics only disinfect when they close or sometimes when they open. If you don't go too early, take the puppy IN A CRATE, and don't allow anyone (especially children) or anything to touch your puppy. Try to wait on your car if possible and have them call you when is your turn and wash your hands for 20 seconds after touching the door's knob, the counter, money or anything inside a vet clinic BEFORE touching your puppy again.

If you go to a pet store or to the vet to buy supplies for your puppy, have the following item ready before you go.

Buy an empty sprayer bottle, add 1 Oz of bleach, fill it out with water and spray your shoe's sole before coming into your house. This is to avoid any possibilities of bringing Parvo virus from the pet store to your place and do this every time you come back from areas where people usually take their dogs and ALWAYS wash your hands with soup for 20 seconds after touching or handling other dogs, puppies, door knobs, or coming from a pet stores or places where other dogs may have been around.
Your home may not be 100% ready for a new puppy. Your new puppy will be quite small in size but will still be able to get himself into trouble. Puppies are like babies and love to play with everything. This means that things at ground level that may cause a mishap; will need to be considered. Puppies tend to put everything into their mouths. Things like electrical wires and cords need to be secured.
Another concern for your new puppy can be household cleaners and poisons. Many people have household cleaners, bug and rodent killers on low level shelves in their homes. For instance, you would want to make sure these items are placed on a higher shelf when your toddler who is crawling around. This is important because virtually all of these are considered to be poisonous to a puppy.
Household plants can be very harmful to your puppy. Some plants are very poisonous to animals. Plants such as Aloe Vera, Eucalyptus, and Baby's Breath are very toxic, just to name a few. It is always best to check with your local veterinarian before you bring your puppy home. The vet can tell you which plants you may need to get rid of.
It is best to remove all objects from the floor and lower areas of your home. It is recommended that you get down to your puppy level and see what they see. This can help you spot any problem areas and issue that you might have otherwise over looked.
The toilet is another issue for a puppy. You must always remember to keep the toilet seat lid down. Certain cleaners in the water and in your toilet bowl can be very toxic to animals. Also your puppy could fall in head first and may not be able to get a grip to get out. It is always recommended to keep the seat down.
If you have a balcony or porch, you must not leave your puppy unattended. Sometimes puppies tend to get to sneak through the bars or find a little opening. They can slip right through before you even have time to notice they are gone. Also if your balcony is on a higher level this is very important to remember because your puppy could slip through the bars and fall, this could cause serious injuries or even death.