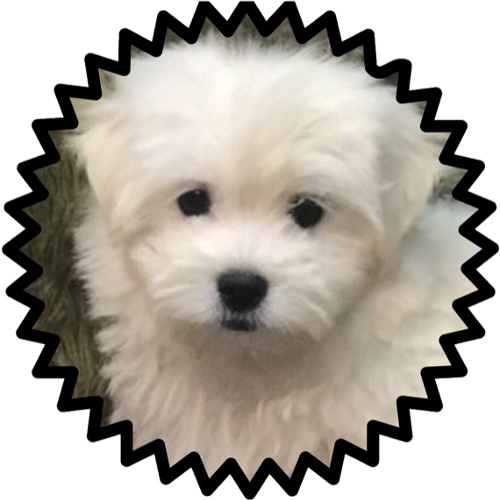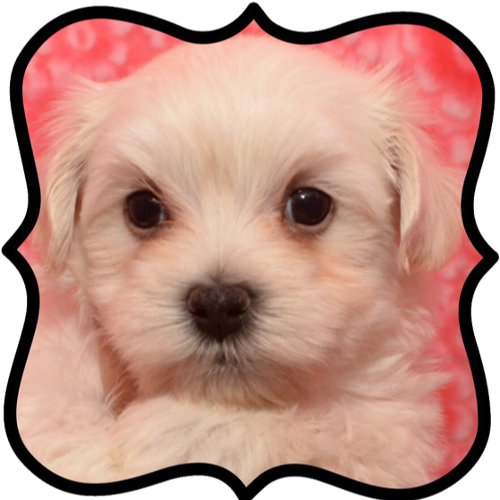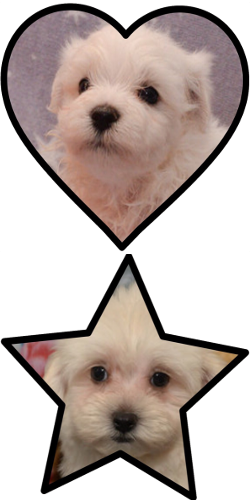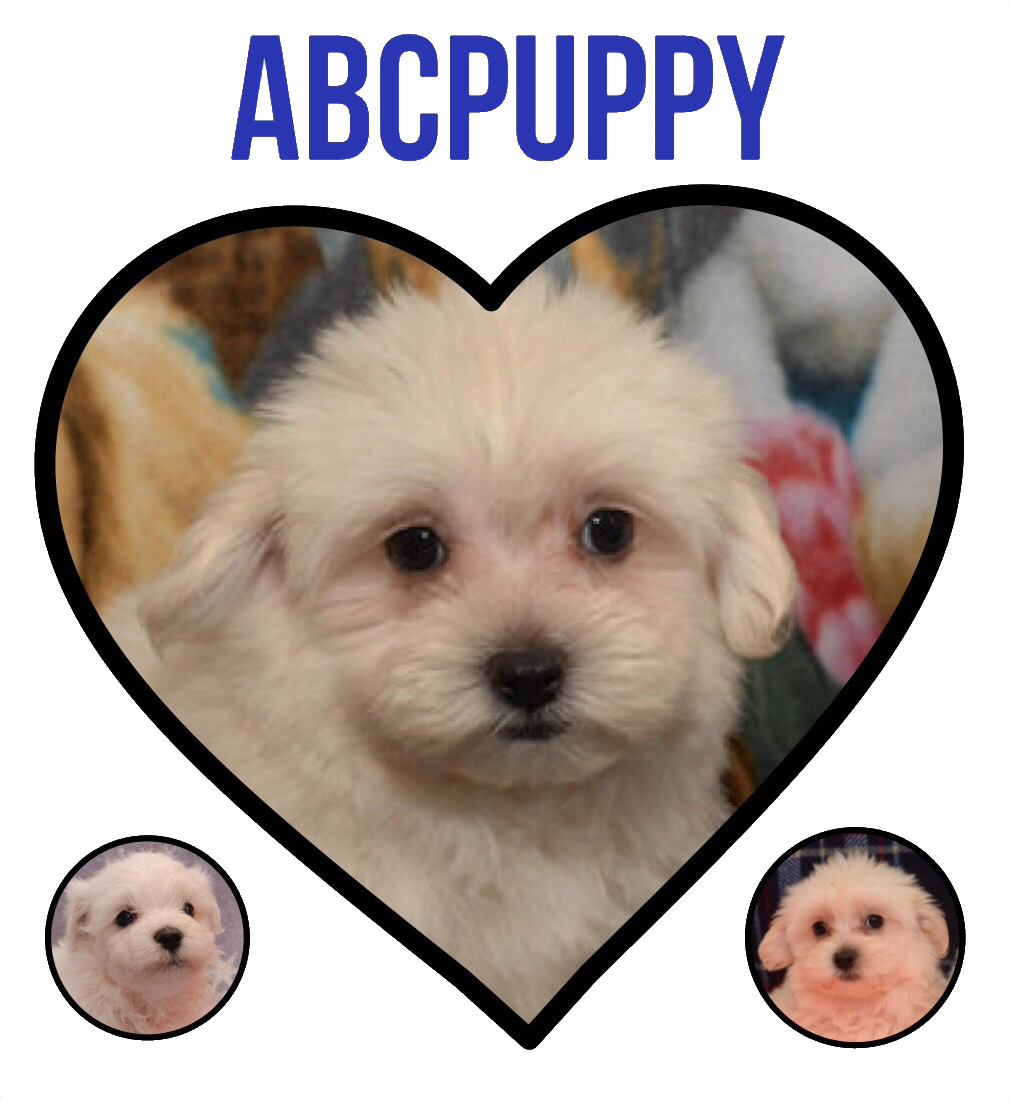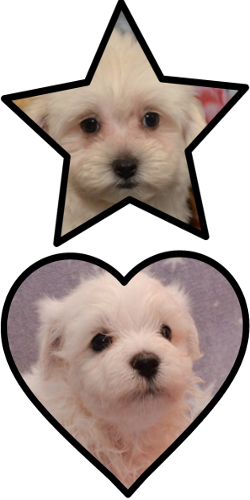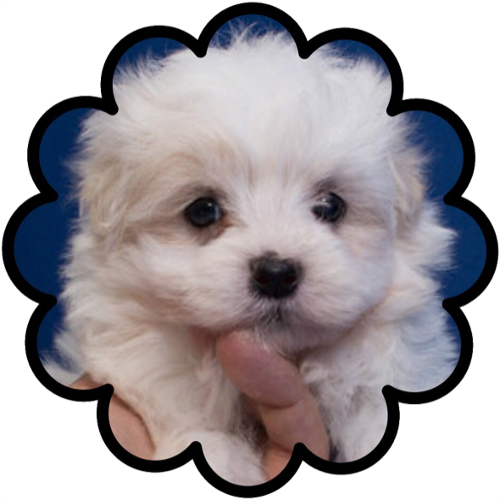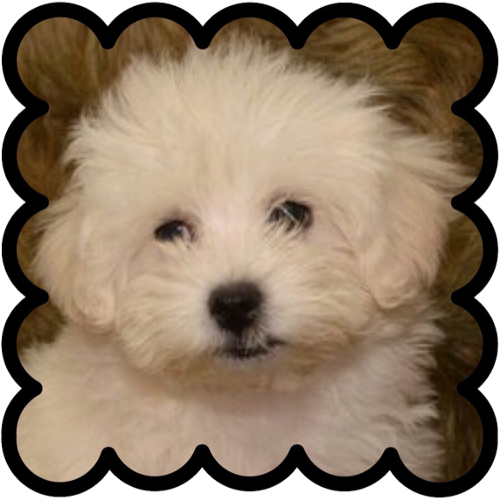 March Special: Delivery to Victoria TX and South San Antonio TX for only $100.00
1. GENERAL AGREEMENT:
2. Buyer has had a chance to view an advanced copy of this guarantee online before deciding to purchase a puppy and the buyer agrees to these terms and guarantees simply by the act of accepting the puppy, even if this contract is not signed by the buyer. (WE) represent the seller and (YOU) represent the buyer. This contract takes effect immediately after your payment is received.
3. It is understood that all shipped puppies by airplane will include an Interstate Health Certificate and will be certified healthy (or fit for sale) at the time of release or delivery.
4. Within 4 days of arrival/pick-up date (allowing an extra day for holidays); the buyer must take the puppy to a licensed veterinarian for a follow up checkup which must include a fecal examination. If a serious condition is found, you must report any problems immediately before taking any actions.
5. HEREDITARY DISORDERS, GENETIC CONDITIONS OR CONGENITAL ILLNESS WARRANTY PERIOD (BASED ON PURCHASE PRICE).
6. If you received a discount, the warranty period will be affected/reduced, you can always decline any offered discounts to get better benefits.
7. Benefit A: Full money back warranty which includes reimbursements up to the value of the puppy.
8. Benefit B: Replacement Warranties. (If your dog dies from congenital disorders, the new puppy must be valued at the same or lower price than the original, if your replacement costs higher then you pay the difference).
9. Benefit C: 50% Off on a new puppy. (If your dog dies from a congenital, hereditary or genetic disorders).
10. Benefit D: 50% off on a new puppy. If your dog dies from an accident. (Hit by car, drowning, etc.).

PUPPY PRICE RANGE AND BENEFITS.
11. $1,200 or more.
A). 1 year.
B). 5 years.
C). 10 years
D). 1 year.


12. $1,000 to $1,199.
A). 1 year.
B). 3 years.
C). 10 years
D). 1 year.


13. $800 to $999.
A). 1 year.
B). 1 year.
C). 5 years
D). 1 year.


14. $600 to $799.
A). 1 year.
B). 1 year.
C). 3 years
D). 1 year.



15. $500 to $599.
A). 1 year.
B). 1 Year.
C). N/A.
D). 6 Months.


16. $499 or less.
A). 1 year ($200 deductible, refunds/reimbursement starts after spending after this amount).
B). 1 Year.
C). N/A.
D). N/A


17. BENEFIT (A) UP TO 100% MONEY BACK WARRANTY: Will be valid for the following genetic, hereditary or congenital conditions:
- Luxating patella's: Money back (1 year from purchase date).
- Hip dysplasia: money back (1 year from purchase date).
- Deafness or blindness on both ears/eyes: 80% money back. (1 year from purchase date).
- Cherry eyes, umbilical hernias or declaws: $80 back (must be done when spaying/neutering, Up to 1 year from purchase date).
- Inguinal Hernia/retained testicles = Refunds from $80 up to $300 depending on severity, (1 year from purchase date).
NOTE: If you have received any discounts, we will deduct it from the reimbursement value.
18. BENEFIT (B) REPLACEMENT WARRANTY: (For qualifying purchases) Your dog will be replaced if he/she dies from a hereditary condition within the stated period "from date your puppy was released or picked up". Your replacement should be a pet of the same or lower value. Warranty period varies depending on the puppy you select. See chart above for details.
19. UP TO 30 DAYS MONEY BACK COMMUNICABLE DISEASES POLICY:
20. All puppies include current vaccinations ONLY, which means they need additional shots before they can be immune to diseases, it is the buyer's responsibility to provide with all the additional vaccinations and AVOID exposing the puppy to public environments before the puppy is fully vaccinated.
21. Our policy includes coverage for the following days depending on the type of disease and you will be refunded (reimbursed up to the value of the puppy) for the following:
22. Canine Parvovirus: 10 days from the release or pickup date.
23. Canine Distemper: 30 days from release or pickup date.
24. Other: 20 days if your vet finds any other uncommon communicable disease.
25. PARASITES:
26. All puppies are treated for worms and if shipped, will have a fecal test performed, however it's the buyer's responsibility to provide further fecal testing and dewormings as needed, treatments are safe, cheap and effective. Please report to us if your puppy is found with any type of parasites within the first checkup so we can treat the parents and siblings as well.
27. We will make sure the puppy is free from fleas, ticks, fungus or mites. In a case any of these are present; we will provide treatment for mites or fungus (Scabies or ring worms). Fleas are found on the grass of almost any environment however treating for fleas or ticks is easy and cheap. Buy Frontline on Walmart or ask your vet about bravecto, it works wonderfully.
28. REIMBURSEMENTS: On the first vet checkup (within 4-5 days)
29. We will reimburse up to $20 back if your vet finds any of the following:
30. Coccidia, Giardia, Worms, Fleas, Ticks, Ear mites, Ear infection, Eyes infection, Skin Infections
31. UP TO 10 YEARS EXTENDED PARTIAL WARRANTY. We will honor up to 50% off on your next purchase (on qualifying purchases only) if your dog dies due to a congenital disorder or by an accident within 10 years after your purchase.
32. RETURNS:
33. Returns are accepted (see the disease and the specified days above as time frame reference) as long as the puppy can be shipped back. Shipping costs are non-refundable and if the puppy was shipped; you are responsible to pay returning shipping fees. Holding fees are not refundable.
34. STORE CREDIT OR REPLACEMENTS:
35. This will be based on the full purchase price only (What you paid for your puppy itself) and shipping costs are NOT included. As replacement, the buyer must choose a puppy of the same or lower value.
36. GUARANTEE RESTRICTIONS:
37. We don't breed champion lines, show dogs, pedigree, AKC or Fancy bloodlines dogs, we only sell cute puppies they are sold as "PET QUALITY ONLY". If you are buying a puppy from us is because you felt in love with him/her and NOT because of his/her pure bloodlines attributes. We don't DNA test, and we only profile their dominant breeds by facial, corporal, and behavioral characteristics only. If you are a pet lover then you will be more than happy with our puppies just like everyone else. Remember, there is a slight chance that they may have a small percentage of mixture from other breeds in their ancestry (keep in mind that all modern dogs come from the mixture of other breeds).
38. From time to time we apply changes to our health guarantee policies; these new changes will not affect previous purchases.
39. We do not pay vet bills, instead we will apply reimbursements for up to the value of the puppy.
40. Please consider a pet health insurance for vet care after accidents as these are not covered by the warranty.
41. Once your puppy has been vet checked, health certified and therefore released, you are fully responsible for any and all extra expenses related but not limited to treatments, hospitalizations, euthanasia fees, cremation fees, disposal fees, etc.
42. Before store credit is provided, a vet report (death or disease) issued by a licensed veterinarian is required (NOT THE BILL).
43. The seller disclaims any and all implied warranties of merchantability and fitness and under no circumstances the seller can guarantee expected size, personality or temperament, adult colors, ear set, breeding ability, house breaking ability, coat type, tail size (weather it's clipped/unclipped).
44. Small heart murmurs are tolerated (1/3 rate) as these will disappear in 99% of the times so we believe that this is not a good reason to switch to another puppy or cancel a transaction.
45. Kennel cough or colds are very uncommon here, we will evaluate the expenses related to this issue if the puppy presents symptoms within 10 days after receiving the puppy and apply partial refunds/reimbursements on a case by case basis.
46. Overbites & underbites are common on some breeds (Maltese, Shih Tzu, Pekingese, Bull dog, pug, etc.) Puppies are sold as companion/pets and NOT as show dogs. Underbites or overbites do not represent a health problem to a dog. This warranty will not consider them to be an excuse to change puppies, switch puppies or cancel a transaction.
47. The warranty will NOT cover neglect, abuse, lost or stolen pets however we could give you a discount if you buy another puppy from us, this discount will depend on the puppy you are selecting (Up to 30%).
48. This warranty is non-transferable. If you give away, sell or donate your puppy/dog, the warranty becomes null.
49. Our puppies are sold as pets only and no registration papers will be offered unless it is clearly advertised on each listing. Mixed breeds do not come with registration papers, again, they are sold as pets only. Puppies sold as pure breed do not include papers unless they are priced at least at $2000.00.
50. The value of the pet for the purpose of this guarantee is solely the original purchase price, and does not include any additional prices declared by the buyer.
51. All lemon laws from other states are null and void; this warranty fulfills and complies in full with the laws in the state of Texas where ABCpuppy.com is located. All lemon laws require the seller to refund up to the value of the puppy; this is exactly what we already do with our customers if a life-threatening condition is found.
52. Seller guarantees that the buyer will receive the exact puppy discussed via email, by photos, and over the phone with the buyer. Please consider a slight difference in color from picture to puppy due to the flash light, room light and the amount of days passed after the pictures were taken. Some puppies can grow faster than others in just a matter of days.
53. Venue and jurisdiction for litigation arising out of or related to ABCpuppy.com (Cspuppies) shall lie exclusively in Hidalgo County, Texas.
54. All warranties are valid as long as ABCpuppy.com (Cspuppies) stays on business.
55. SPAYING AND NEUTERING POLICY:
56. All warranties are null and void unless the buyer spays or neuters their puppy at the age of 6 months or as recommended by their local veterinarian. The warranty is void if the dog has been bred
57. SIZE POLICY:
58. We do not promise, predict or estimate any adult sizes, we simply post what the parent's weight and you can rely on that information HOWEVER a puppy may be smaller or larger than their parents. We rely on the parent's size and it may not be accurate. Sometimes puppies can get the size of their grandparents whom could have been a lot bigger or smaller, and we cannot control that. To comply with certain level of satisfaction we will honor a partial refund from 5% to 20% of the original price, deducting any discounts that the buyer may have obtained during the purchase. To qualify the dog must be at least 16 months old.
59. DELIVERY POLICY:
60. All shipping costs must be prepaid by the buyer and this extra expense is absolutely not creditable, refundable, negotiable or related to our puppy's guarantee. These fees include the airlines fees and their requirements (A health certificate and the travel crate).
61. You are 100% responsible for any transportation costs to and from the Seller. We do not work for the airlines and we only collect your money to pay the airlines on your behalf.
62. All bookings are made and provided BY EMAIL within 24-72 Hours. If you have not received the flight information 24 hours prior to the delivery date please check your spam or junk mail or call us immediately since sometimes emails fail.
63. You are fully responsible to pick up your puppy at the airport; neither ABCpuppy.com (Cspuppies) nor the airlines will be liable if your puppy is abandoned at the airport and you will be responsible to pay for any returning fees of the dog.
64. You are subject to any kenneling fees implied by the airlines. Examples: Very long layovers, flight miss-connections, etc. (Happens about only once a year or less), these fees range from $75 to $150 depending on the connecting airport.
65. Crates can be any color (Pink, blue, green, etc.) and will not necessary match your pet's sex.
66. Do not expect a 100% clean puppy; they normally get a little dirty during transportation. Visit our delivery page to be prepared.
67. MAINTENANCE OR HOLDING FEES:
68. Visit our delivery page for this information.
69. CANCELLATION FEES, SWITCHING FEES AND DEPOSIT POLICIES:
70. There is a $300 fee if the buyer decides to cancel a transition, also if the buyer decides to switch to another puppy. This fee is waved if the puppy is unhealthy.
71. Cancellation or switching (without a cancellation fee) won't be allowed due to non-serious issues like parasites. Instead we may send the puppy with proper treatment or treat the puppy before shipping him/her. In a case of kennel cough which are very uncommon here, we will treat before releasing the puppy. None of these represent a serious problem for the dog or your family, especially when treated properly.
72. CREDIT CARDS POLICY.
73. Using a stolen credit card or faking an unauthorized transaction is a crime and you will be prosecuted to the full extent of the law.
74. OUTSTANDING BALANCE:
75. We will dispute all charge-backs and will send any unpaid balance to collection agencies where additional fees will apply. Any collateral financial distress created by the buyer will be placed for collections.
76. VET FEES DISCLAIMER:
77. As previously explained, our policy will refund up to the value of your puppy if something really bad were to happen (Parvovirus, distemper or a hereditary condition which requires expensive treatments). Unfortunately, what we refund may not be enough so we would like to provide some helpful information to keep in mind and make a good decision.
78. Some vets may have decent prices but others may be very expensive, unfortunately we cannot control all that. This mainly depends on where the buyer lives (your local economy level). For example, treating a case of Parvovirus for 3-7 days can cost $400.00 (this is what it costs here in south Texas) or up to $8,000.00 if you live in California or New York.
79. If a puppy is found with a life threatening condition and you do not have the resources to treat him/her (Since we can only refund the value of your puppy), you can always rely on returning the dog if distance is doable, you can also consult your vet about euthanasia options, or surrender the dog to a vet clinic who is willing to accept the pet and treat at their own will. Only the buyer can make those decisions and we take no responsibilities for financial decisions made by the buyer. All buyers must rely 100% on their veterinarian professionalism and honesty. Honest Veterinarians would never charge a fortune for a diagnosis unless many lab tests are really required; most vets can rely on physical symptoms to determine if it has a deadly illness and decide if euthanasia or treatment should be exercised. Please do your own research before deciding which vet is more honest and financially convenient for you. More expensive vet clinics does NOT always mean that they are better.
80. EUTHANASIA:
81. Within the warranty period, the buyer may authorize his/her vet to euthanize your puppy if it was found with a life threatening/deadly communicable disease (Parvo and distemper) or a deadly congenital disorder. Euthanasia is NOT accepted under any other circumstances. After we have agreed to euthanize such puppy, we will proceed with a replacement.
82. The buyer understands that this is an online contract & it represents the total agreement between the buyer & ABCpuppy.com. No other terms or conditions not mentioned on this contract shall be valid to this sale.
83. IMPORTANT INFORMATION ABOUT DISEASES ON PUPPIES.
84. Parvovirus can be found almost on any environment of the world, so please avoid public parks, pet stores, groomers, etc. until your puppy has at least 3 parvo/distemper shots.
85. Go to your vet as early as possible, most clinics only disinfect when they close or sometimes when they open. If you don't go too early, take the puppy IN A CRATE, and don't let anyone touch your puppy. If possible, wait on your car and have them call you when you are next.
86. AFTER YOU GO TO A PET STORE OR VET CLINIC: Wash your hands with soap for 20 seconds after touching or handling other dogs, puppies, door knobs, money, vet's counter & even their pen, you don't know if there was someone bringing a sick puppy before you came to these places.
87. Spray your shoes soles by adding 1 Oz of bleach on a 32 Oz sprayer bottle. Do this every time you come back from those places. You can also buy any sprayer that has bleach from the dollar store. Once your puppy has all the shots, you don't have to follow these protocols anymore.